Energy Drinks
The energy drinks are part of the modern lifestyle. They ensure very fast energy for the brain and skeletal muscles without increasing of fat body mass. They stimulate, increase the tone of the organism, increase the working capacity and endurance. High-effective and harmless, the energy drinks are the drinks of the new generation!
The GALAXY series was created on the basis of the components produced by the German company DÖHLER GmbH – the world leader in the field of the soft and tonic drinks. Because of their balanced composition, the GALAXY drinks are included as an element of the recovery program of number of representative sports teams and most of the National teams of Republic of Bulgaria from different sports (rowing, wrestling, bodybuilding, soccer, athletics etc.). All members of the GALAXY family passed the control of the Ministry of Health of republic of Bulgaria and do not contain substances banned by the Medical Commission of the IOC.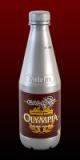 GALAXY® Olympia
Energy Drink with pectin, taurine and caffeine.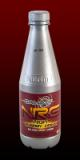 GALAXY® N-R-GHIGH ENERGY DRINK WITH TAURUNE, CAFFEINE and VITAMINS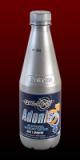 GALAXY® Adonis
Energy Drink with pectin, Guarana and L-carnitine.
GALAXY® Multivita
Multivitamin Recovery Drink.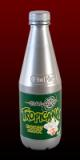 GALAXY® Tropicana
Refreshing Energy Drink with pectin and caffeine.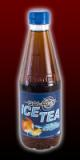 GALAXY® Ice Tea
Ice Tea with peach flavor enriched with pectin, caffeine, minerals and vitamins.